Forex Trading Tax South Africa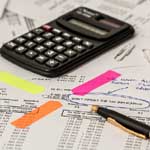 How does Forex Tax South Africa work? In this article we'll explain whether you'll have to pay tax on your profits, and if so, how much.
One of the most common questions that Forex brokers living in or intending to live in South Africa ask is if they are obligated to pay taxes on the profits earned while trading. A significant number of Forex brokers have their accounts registered under offshore companies hence making the income earned invisible to the South African Revenue Service, or SARS as it is popularly known. Another category of the brokers is one that includes people who have trading accounts registered under offshore companies that have their branches in South Africa. As much as it is not known to most brokers under these two categories, they are legally obligated to pay taxes to SARS.
According to South African laws, the origin of the company one is trading with does not matter. So long as one is living in South Africa, they should pay taxes on all their trading activities. The proceeds of the business activities or the taxable income need to be declared in the official currency in South Africa, the South African Rand. There are Forex brokers who avoid paying taxes because they earn their income in foreign currencies. This is illegal, regardless of whether the revenue is deposited in their local or offshore accounts.
SARS has set some tax thresholds that are determined by the age of the traders or brokers. If the trader is younger than 65 years, they can only pay taxes when their taxable trading proceeds exceed R75750 per annum. Those aged between 65 and 75 can only pay taxes if the income from Forex trading is more than R117300. The traders aged over 75 years are only subject to taxation if their income is more than R131150. As such, Forex brokers in South Africa should pay taxes in all the instances that are dictated by the law.
You Might Also Like..
Is Forex Legal in South Africa?
Richest Forex Traders in South Africa