Successful Forex Traders in South Africa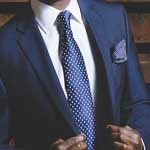 Who are the richest Forex traders in South Africa? Here are 3 success stories to inspire you to start trading.
As Forex trading continues to develop into a lucrative venture, the gap between those who are becoming successful and those who are not making any progress is becoming more distinct. Those who have learned the best techniques in the trade have managed to apply them, and have earned their place ahead of the pack. Such is the case in South African Forex trading terrain where several people have come up as very successful. Below are some of the big names in the trade:
1. Sandile Shezi
Sandile Shezi's journey to fame as one of the most successful Forex Traders in South Africa is one that was marked by high risk. Having grown up in a ghetto, Sandile was not privileged to have all the capital he needed to start trading at his disposal. He, however, took several calculated risks in a bid to make an income that would change his life. At some point in his life, his risked his tuition fees to try his luck with forex trading. Whereas most people would not perceive his move as a heroic one, Sandile looks back it with pride, knowing that it catapulted him to his current successful status.
The 26-year old South African National has ever since continued making headlines in the world of forex trading with one of his most recent developments being the establishment of the Global Forex Institute. Sandile teaches aspiring entrepreneurs how to make an income through Forex trading in this Institute, with the hope of creating more millionaires through sharing his skill.
2. Nelisiwe Masango
Nesiliwe Masango is one of the most proficient female forex traders in South Africa. She has so far managed to build herself a reputation through earning huge amounts of revenue through forex trading, and also for having created her Forex trading company known as Bear Run Investments. The other business enterprises she owns are "Female and Finances" and "Gentle Hands Agency." Female and Finances focuses on promoting financial awareness amongst South African Women, while Gentle Hands Agency helps those without jobs to land jobs in well-paying firms.
Nesiliwe aspired to become a Neurosurgeon when she was a schoolgirl, but as she grew up, so did her passion for finance and investments. She tried studying entrepreneurship management but did not fit it quite well, and that was when she decided to begin trading. The rest of her story in forex trading has been a success.
3. George Van der Riet
George is perceived to be one of the most successful traders, not only in South Africa but also in the whole of the African continent. The Cape Town born-and-raised entrepreneur was able to develop skills in Forex trading while working in the UK for financial institutions. He rose to fame while still working in the UK, but he decided to take over South Africa in 2010. George has since then established his position as a master in the trade and has managed to mentor several people including Sandile Shezi.
You Might Also Like..
Forex Trading in South Africa legal
Forex Tax South Africa