Is Forex Legal in South Africa?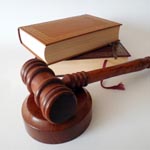 Following the researches made on the legislation, it is found out that it is 100% safe and legal to trade Forex in South Africa.
The laws for trading Forex at online trading South Africa are outlined in the ''Financial Markets Act'' which was created to provide for the regulation of financial markets, to license and regulate exchanges, central securities depositories, clearing houses and trade repositories, to regulate and control securities trading, clearing and settlement, and the custody and administration of securities, to prohibit insider trading and other market abuses, to provide for the approval of nominees, to provide for codes of conduct.

The ''Financial Markets Act'' not only lays out the legal framework for trading Forex but spread betting, CFDs and Binary Options as well. A description of acceptable trader conduct is covered for traders. Insider trading, artificial price inflation and making deceptive statements are some of the examples of unacceptable conducts under the ''Financial Markets Act'' that calls for penalties and fines when in any case done by an entrepreneur.For the supervision of the online trading South African non-banking financial services industry in the public interest; an independent body was formed. The body, Financial Services Board, is responsible for the supervision and implementation of ''Financial Markets Act''. The body was established by the statute to perform this duty as a watchdog to traders.

Is online trading legal in South Africa? Has been a question in many business minded persons. In the legality of the Financial Markets Act, there are no mentions of market operators or trading platforms specifically. Though this is not done, there is several mentioning of ''external '' services that are subject to the laws outside South Africa.

These laws are said to be applicable when they are equivalent to the Financial Markets Act and are supervised by the supervising authority, The Financial Services Board. South Africans are therefore advised to be looking forward to trading Forex in regulated platforms even if the regulator is based outside South Africa. Most common regulators for top Forex platforms include; CySec, ASIC, and FSC.

With all these information on the legality of trading Forex in South Africa, it is now clear that trading Forex in South Africa is so much safe in terms of the law, it is now time for the entrepreneurs to choose a platform to make investments with. To easily access this, an entrepreneur may contact the Forex brokers for South Africa and feel free to ask any questions and concerns.